Welcome To The Expert Multicharts And Tradestation EasyLanguage Programmer
We are specialized in helping our clients to gain an edge in their trading business by providing programming services, research and development or consulting. While we are experts in helping our clients achieve their goals in Multicharts and Tradestation as EasyLanguage Programmer, we have done and offer custom programming services for every major trading platform. Professional solutions tailored for your success.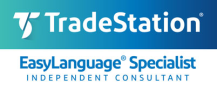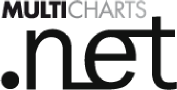 Cutting Edge Technology For Multicharts And Tradestation
Please take a look at some projects we have successfully realized that demonstrate we are an experienced and skilled EasyLanguage programmer team. You can find three projects with varying degree of complexity below that we have build in the past. While we usually won't share projects we did with the public, for these examples we either have the client's permission or it has been something we created for our personal use. In our download section you will find studies you can download and use for free. This section will grow as we will add more and more content. We will announce a new download via social media like Facebook and Twitter. You might want to follow us and always be first to know.