Welcome To The Expert Multicharts And Tradestation EasyLanguage Programmer
We are specialized in helping our clients to gain an edge in their trading business by providing programming services, research and development or consulting. While we are experts in helping our clients achieve their goals in Multicharts and Tradestation as EasyLanguage Programmer, we have done and offer custom programming services for every major trading platform. Professional solutions tailored for your success.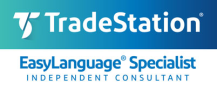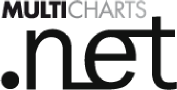 Cutting Edge Technology For Multicharts And Tradestation
Please take a look at some projects we have successfully realized that demonstrate we are an experienced and skilled EasyLanguage programmer team. You can find three projects with varying degree of complexity below that we have build in the past. While we usually won't share projects we did with the public, for these examples we either have the client's permission or it has been something we created for our personal use. In our download section you will find studies you can download and use for free. This section will grow as we will add more and more content. We will announce a new download via social media like Facebook and Twitter. You might want to follow us and always be first to know.
Book Ratio
ABC
2017-09-08T10:36:13+00:00
Sentiment Index
ABC
2017-09-08T10:36:59+00:00
Volume Profile
ABC
2017-09-08T10:37:24+00:00
Contact an EasyLanguage Programmer now to discuss your project.
Contact Us Now
Find out if it's possible to realize your ideas and receive a fixed flat fee!
Please provide us with a quick overview regarding your project and we will get back to you within one business day. You can find a sample project description and flow chart in the custom programming section of our website. We will discuss the requirements for your project and once everything is clear, we will provide you with a flat fee. This means you know exactly how much your project will cost in advance - there won't be any bad surprises. An experienced EasyLanguage Programmer will contact you and discuss your projects for Multicharts, Tradestation or any other trading software.
Contact Us Now
Chris has been programming my ideas since 2009. He's a brilliant programmer. I cannot imagine how my Multicharts experience would have been if not for him and his programming.[Read more.]
I have been working with ABC Trading Group for the past 5 years. Not only they do outstanding programing, are very particular and accurate on their hour proposal, they also ask the right questions before the programing begins so you do not plan your projects incorrectly and make them more expensive than they should.[Read more.]
I first learned about Chris from the ABC Trading Group from positive chatter about him in the Multicharts User's Forum. I have now worked with Chris at ABC Trading Group for a number of years, and would recommend his services without hesitation.[Read more.]
Chris at ABC Trading has expertly converted all my TradeStation indicators to work with MultiCharts and even developed new ones from paper ideas to full functionality. I'm a trader not a programmer and Chris has removed the blinds providing concise explanations and working at my level to help me further develop my trading signals/indicators.[Read more.]
Wow. What a great job! I'm certain I would have never figured that out. So many things to declare to start with. Wow. You really should write that EL book!
I can see your are a wizz at EasyLanguange.